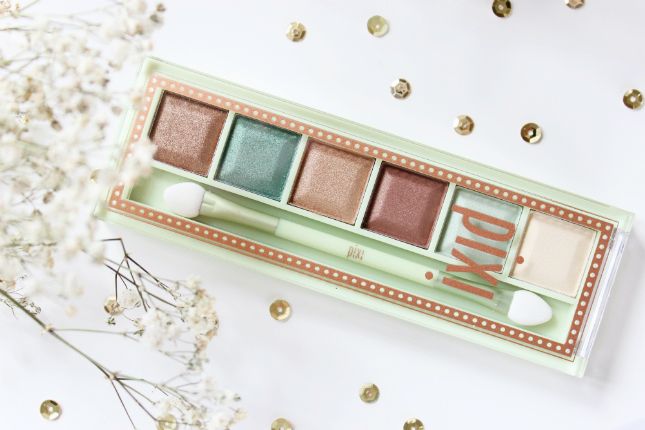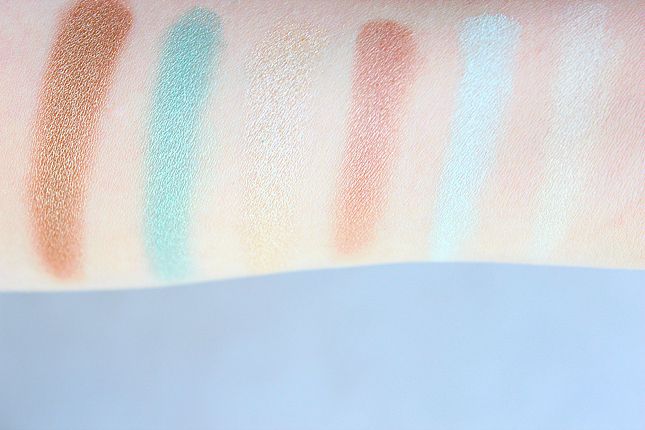 The
Pixi mesmerising mineral palette in emerald gold*
is so lovely for the warmer weather and I've been reaching for it nearly every day this month. It contains two warm coppery browns, a shimmery gold, a light golden champagne which is perfect for the inner corner and brow bone highlight and two greens, a golden emerald which looks amazing dabbed on to the centre of a smokey eye and a subtle light mint green.
The darker shades in this palette are really impressive, they have a buttery texture, are pigmented and last well on my eyes. The lighter colours take a bit more to build up, but are just as pretty. I love that the palette contains vitamin e which helps to nourish and protect the eyes, any make-up that helps to protect the skin for me is always a good thing!
The colours are best applied with a flat shader brush, I've been sweeping the gold shade all over my eyes with the coppery brown blended into the crease and then I use either the creamy champagne colour or the mint colour as an inner corner highlight. I can see this working really well in Autumn too by blending the coppery browns and emerald green together!