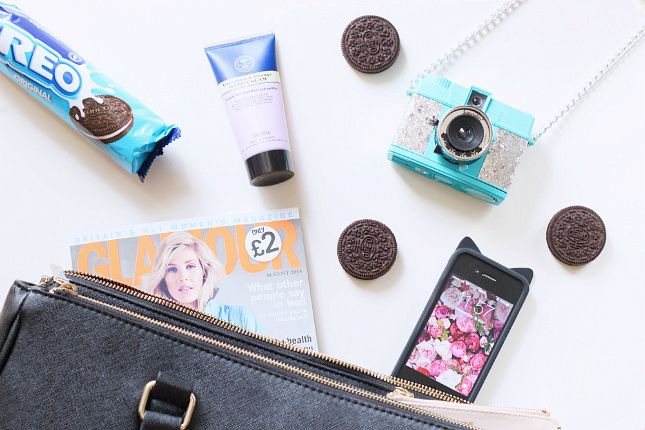 Me and Alex took a road trip to Durham and then Inverness earlier this week, It was a long journey but well worth it to see such stunning views and our lovely family. I thought I would share some of my little travel essentials that I took with me:
1. Snacks: I always make a packed lunch for long car journeys but as soon as we get going I get hungry and eat it all straight away! I like to make sure I carry snacks in my bag (preferably Oreos) for a bit of energy. Plus Oreos taste really, really good!
2. Hand Cream: My hands get really dry even in summer and so I have to keep a hand cream on me at all times. I'm still loving the
Neals Yard Geranium & Orange hand
lotion as it's thick, moisturising and the smell is so uplifting!
3.
Lomography camera
: I love having an analogue camera on me so that I can develop the photos later and store them in photo albums. I also love how you can take 2 shots on the same frame, I think there will be a lot of flower/building photos when I finally get the film developed!
4.
iPhone 4s
: I can't go anywhere without my iPhone, there wasn't much signal where I was staying but I'm always checking twitter/instagram when I can and I'm pretty addicted to Timberman at the moment *stops writing post to play timberman* - I really need to step away from my phone and read
Gem
and
Rosie's
amazing posts again!
5. Something to Read: For the times when there is no phone signal, if you're lucky enough to be able to read on car journeys or just before bed, a magazine or book is perfect.
What are your little travel essentials?