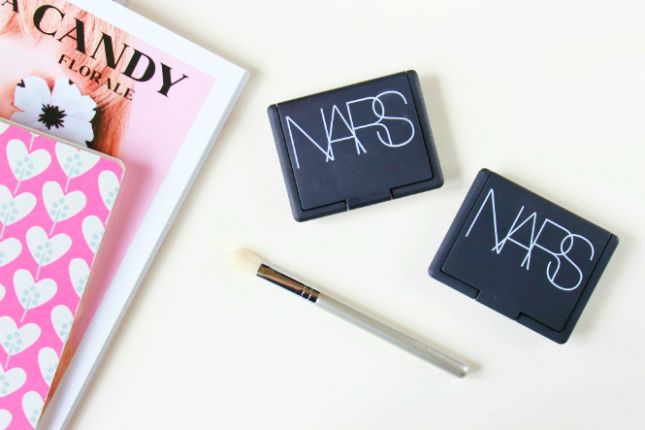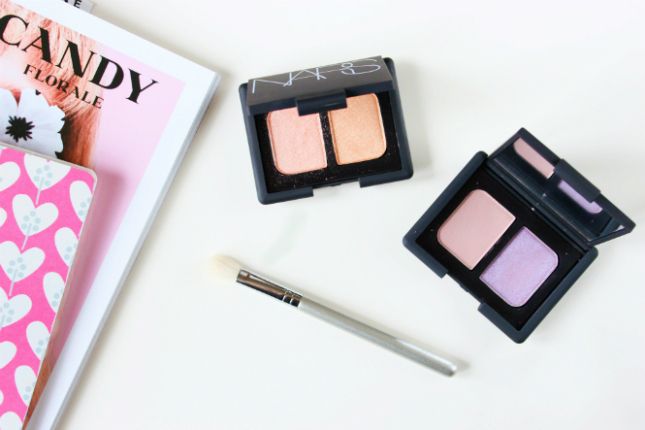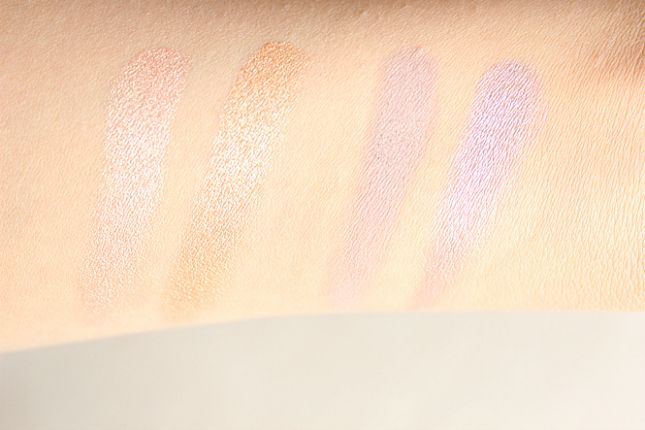 Nars is one of my favourite make up brands, these eyeshadow duos are so pretty, they're really pigmented, long lasting without creasing and buttery in texture meaning they blend so easily and effortlessly. These duo's are great for travelling if you don't want to bring a whole palette away with you, I took Alhambra away with me to Vienna last December and loved wearing it every day!
Alhambra is a beautiful natural duo consisting of a 'mellalic rose mist' and 'golden champagne'. These colours really brighten up the eye area and are subtle enough for every day wear. There are a few great combinations you can do with this duo, I like to wear the rose colour all over the eye and the gold in the inner corners and slightly under the eye. It gives a pretty, girly look whilst bringing light to the eyes.
Violetta is great for a purple smudgy, smoky eye. It consists of a 'smoky lavender' and a 'soft metallic violet'. I love wearing the violet shade under the eye to bring out the brown in my eyes and for a hint of colour, also applying the smoky lavender first and blending the violet over the top creates a fuss free quick smoky eye.
Have you tried any Nars eyeshadow duo's? I've got my eye on the Sugarland duo next!