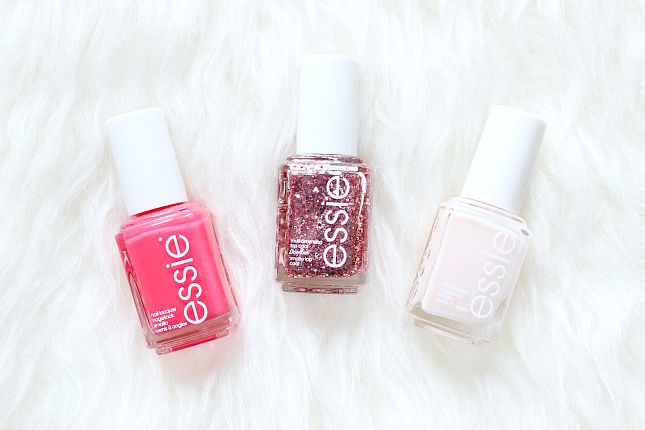 Summer's here and I've been reaching for pink nails non stop! Essie is probably my favourite nail polish brand as it lasts well on my nails and the colours are always flattering on me. Here are my three current favourite pinks!
The Coral Pink - Essie Peach daiquiri is a beautiful peachy pink nail polish, this looks so great in the summer, on your fingers or toes and looks amazing with a tan and lot's of gold midi rings!
The Pink Glitter - Essie A Cut Above is an amazing chunky pink glitter, it looks great either layered up on its own, over another colour or as an accent nail. After my Blue ombré glitter mani I've been embracing wearing more glitter polishes in summer and this is one of my favourites!
The Pastel Pink - Essie Vanity Fairest is a pretty pastel pink, I love wearing this over a french mani, it's quite sheer and has tiny particles of shimmer and so is perfect for a subtle shimmery french mani!
Which is your favourite pink?