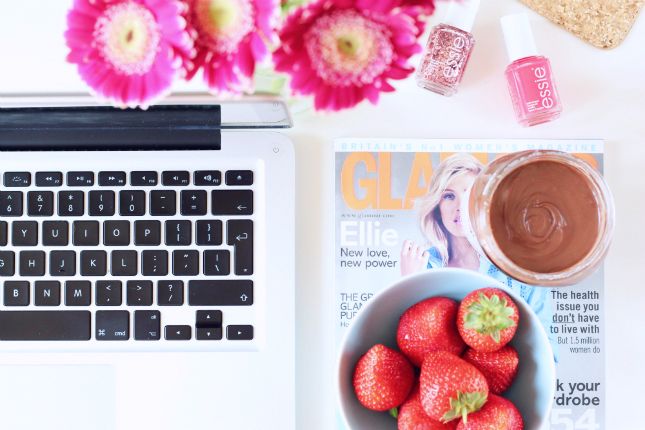 Although I'm not the biggest fan of summer, there are a few things I like to do to make the most of it! I love Lazy summer mornings, eating brunch and dining al fresco and painting my nails in hot coral pinks. Here are a few things I've tried to do this year:
1. Spend time at the beach: The cool sea breeze is always welcome on warm summer days, I love to dip my toes in the sea, collect pretty seashells, have picnics on the sand and skim stones!
2. Eat well: My diet consists of a lot of fresh fruit, ice cold smoothies made in my nutribullet and salads in the summer. I've been enjoying a cous cous and grilled halloumi salad for tea and strawberries with some Nutella if I want a treat!
3. Buy fresh flowers: I love being surrounded by fresh flowers during summer and so I always try to make sure that I have some for my desk. I've discovered peonies this summer and I'm absolutely in love with them. Unfortunately I think peony season is over now but I've loved having them on my desk!
5. Stay cool and Hydrated: Adding lemon, frozen blueberries and cucumber to water is a great way to keep cool and hydrated in the summer. I always make sure to wear SPF and try to avoid the sun at the hottest points of the day!
What are your favourite things to do in Summer?