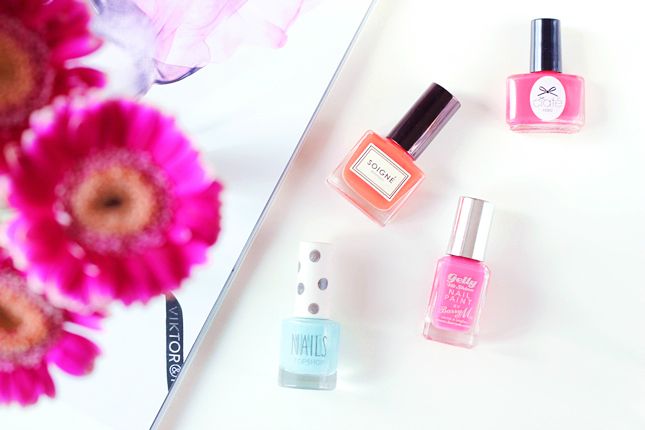 These have been my favourite nail polishes to wear this summer. Although I normally prefer to wear berry shades I've been really enjoying wearing brights on my fingers and toes this summer with dainty gold or silver rings!
Topshop Pool party is a lovely aqua blue/green. It takes at least two coats of pool party for it to become opaque on my nails but then lasts well. I love wearing this with dainty silver rings and it looks great with a tan.
Barry M Gelly Nail paint in Grapefruit is a high pigmented, glossy pink. I love the formula of these, I really need to get some more shades as they are so perfect for quick application, no need for a topcoat as they are so glossy and perfect in two coats.
Soigné Permission has such a lovely and luxurious bottle. It's a gorgeous bright, slightly burnt orange which I've been loving wearing on my toes.
Ciate Play Date is a warm coral pink, it's a great summery alternative to wearing a classic red and is such a bright and pretty colour!