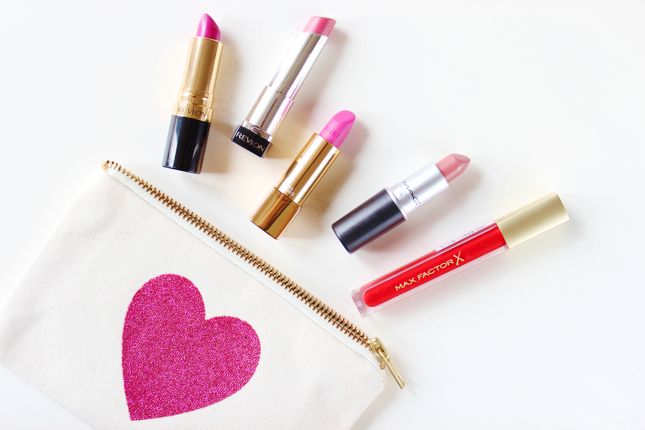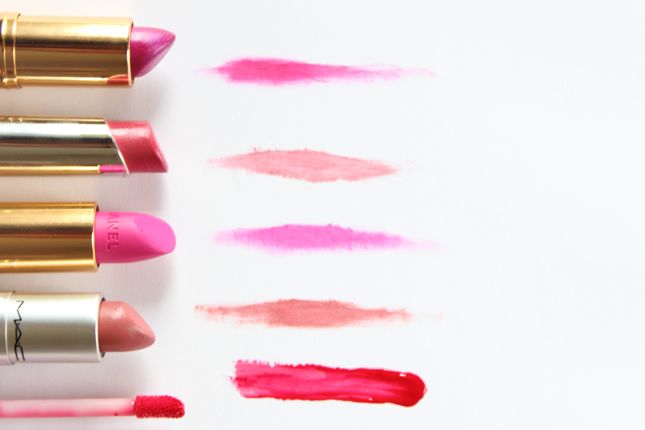 I've been swapping my summer brights for darker, richer and berry shades ready for autumn. These are the products that are currently on rotation in my make up bag:
Revlon Wild Orchid: I've mentioned this product quite a lot and it also featured in my last monthly favourites. It's such a pretty fuchsia pink with a subtle purple/blue sheen and I've been reaching for it almost on a daily basis.
Revlon Lip Butter in Berry Smoothie: This is a perfect everyday natural autumn colour as it gives a hint of berry to your lips. This lip butter gives a slightly glossy finish and has a very fine fuchsia shimmer running through it. I love to keep this in my bag for quick and easy application on the go and for subtle berry lips.
Chanel La Diva: The perfect lipstick to brighten up a rainy day and the colour I've been reaching for to lift a cosy day outfit as it looks so great with a cosy grey jumper, leggings and a high pony!
MAC Brave: This is another great everyday, my lips but better colour. It's a lovely mauve pink MAC satin lipstick that lasts well on my lips. It can be a bit drying so I always need to put on lip balm before applying this lipstick.
Maxfactor colour elixir lipgloss in captivating ruby
: I really love this lipgloss, it doesn't feel sticky at all on my lips, is long lasting and can be worn either with one coat as a hint of cherry on the lips or built up to a strong blue toned ruby red.
- Make up bag from Alphabet bags
What lipsticks are currently on rotation in your make up bag?