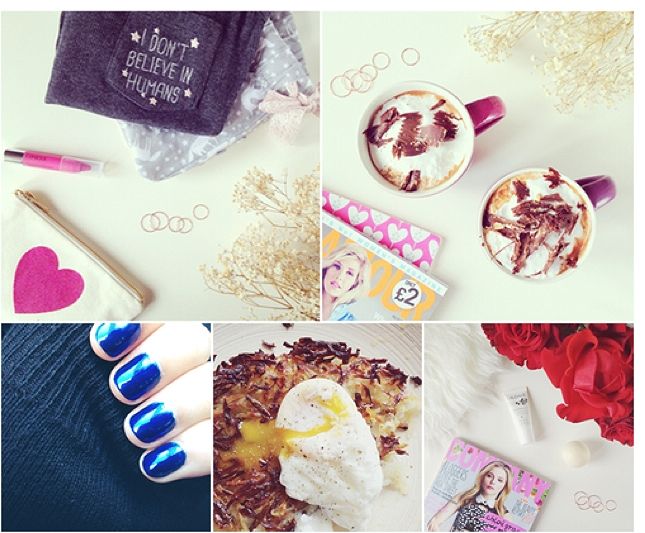 I think Sunday is my favourite day of the week. Whether you cook a roast, buy a little treat or laze around all day on Pinterest, there always seems to be something good in a Sunday. Here's my top things for a perfect Sunday:
1. A Great Breakfast/Brunch - Sunday's are made for laying in and so when I wake up I 'm normally on the hunt for a good breakfast. Alex makes an amazing potato rosti with garlic salt and cracked black pepper. Pop a poached egg on the top and it's the perfect tasty and filling Sunday breakfast. *note - other perfect Sunday breakfasts include Pancakes, waffles and french toast especially when covered in cinnamon and maple syrup. Mmm.*
2. Staying in your Pajama's all day - I like to have an early bubble bath and then put on some freshly washed Pj's. I bought the ones in the photo above from Primark recently, my go to place for Pajamas. I then like to make myself a hot chocolate and read blogs, browse pinterest or get stuck in to a good book.
4. Freshly Painted Nails - I love to take my time to really pamper my nails and paint them a pretty colour for the week. I follow my Nail care routine and then paint my nails. I've been loving Essie Aruba blue, it looks almost like blue foils on your nails. I think Essie have a similar purple version too, i'll have to investigate!

What are your favourite things to do on a Sunday?