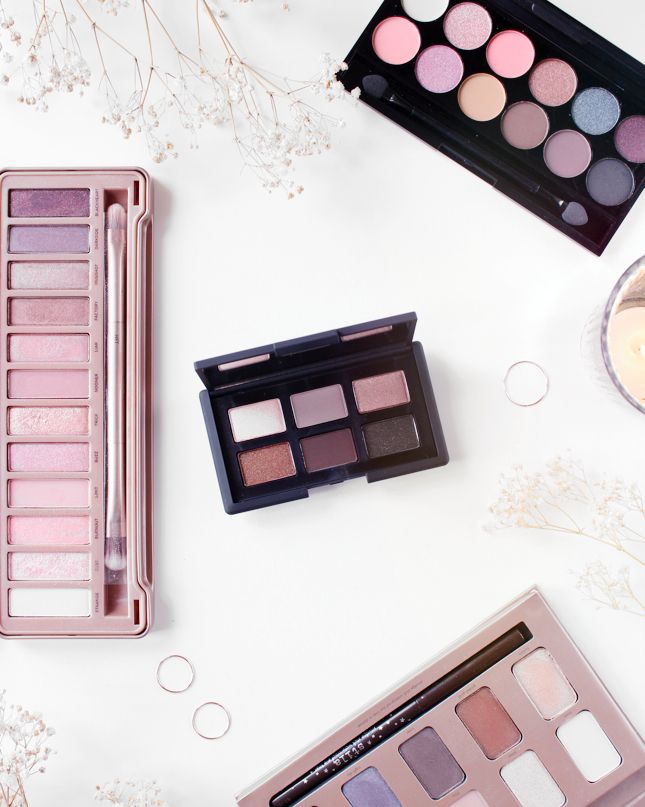 I love eyeshadow palettes because they work well in my make up kit, you generally get more for your money and they're great to take away with you when you travel! Here are four of my current favourite eyeshadow palettes:
Sleek Oh So Special palette*: As with all Sleek eyeshadows that I've tried, the shades are all really pigmented and the palettes are really affordable for such great quality.
I own a couple of other Sleek palettes (Storm and Au Nature
l palette) but this is definitely my favourite.
The colour selection is beautiful, perfect to create festive make up looks and it is also great as an every day palette. I've been loving wearing this throughout
autumn as it contains quite a few matte shades which go perfectly with a bold berry lip.
Urban Decay Naked 3 Palette: This was at the top of my Christmas wish list last year and a beautiful palette full of shimmery rose golds and coppery bronzes. I love using this palette when I want to go for a more girly look, you can create soft pink smokey eyes, or use the muted dusky pink and purple browns in the crease for definition. For a full review and swatches click here.
Nars And God Created the Woman palette: - Like the Sleek palette, the Nars shades are all so pigmented and long lasting on the eyes. Nars eyeshadows are so buttery in texture and all the shades in this palette are perfect for autumn. This Nars palette is great for travelling as the packaging is small and feels sturdy and the shades are so versatile and can take you easily from day to night.
Stila in the light palette: This is the newest addition to my palettes and I've just recently written a full review and swatched the palette here. This has become my current everyday palette. It's perfect for the transition into winter and has a great mixture of mattes and shimmery shades.
Which are your favourite eyeshadow palettes?