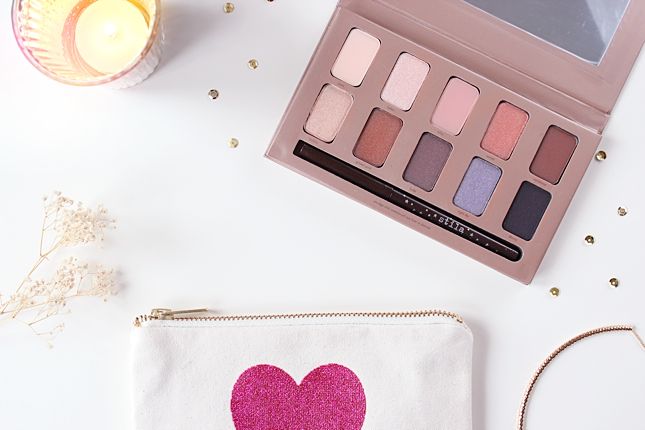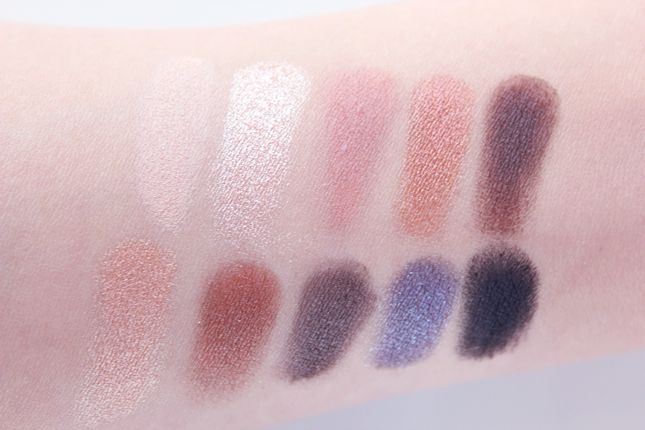 I've wanted the Stila in the light palette for the longest time and after seeing so many positive reviews of this palette I decided to invest. The packaging, although just made from cardboard has a pretty rose embellishment on the front and holds 10 eyeshadows, 4 matte finishes and 6 shimmery. The matte colours are great for blending, I especially love to use the shade 'Bliss' in the crease and to blend out a smoky eye.
All of the shades in the Stila in the light palette
are well pigmented, long lasting and easy to blend. Theres a small amount of fall out in some of the shimmery shades but I find they are best applied with a flat shader eyeshadow brush and then it isn't too much of a problem.

The only downside for me to this palette is the eyeliner that comes with it. I've read reviews that it doesn't twist up properly and so had my fingers crossed when testing mine but unfortunately mine didn't twist up or down easily either!
I love every single eyeshadow in the Stila in the light palette, especially 'Kitten' and 'Bubbly' for everyday wear. I know I'll get a lot of use out of this natural palette and it will be great to take away with me for creating day to night looks.
It really is a beautiful palette.

Have you tried Stila in the light palette?