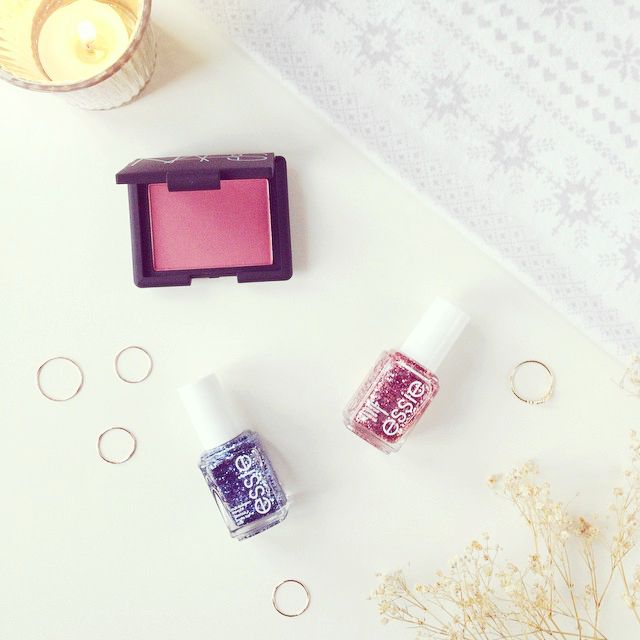 Monday: Waking up extra early to get a good start to the week, eating hot croissants smothered in melted butter whilst watching the sunrise.
Tuesday: A
fairy-lit evening spent in cosy pj's laughing along to episodes of Friends.
Wednesday: Blasting out Michael Buble's christmas album and planning warming winter meals. So far I've got: creamy winter vegetable & spinach lasagne, butternut squash rosemary & goats cheese puff pies and cinnamon & nutmeg spiced baked rice puddings!
Thursday: Planning a weekend shopping wishlist full of red lipstick and glittery Essie nail polishes (the ones in the photo are Essie A Cut Above and Essie Stroke of Brilliance) whilst catching up on the Vampire Diaries.
Friday: Wearing a beautiful new Nars blusher that I got for my Birthday - Nars Dolce Vita I'm so in love with it already and it's the perfect Autumn/Winter shade!
What has made you happy this week?