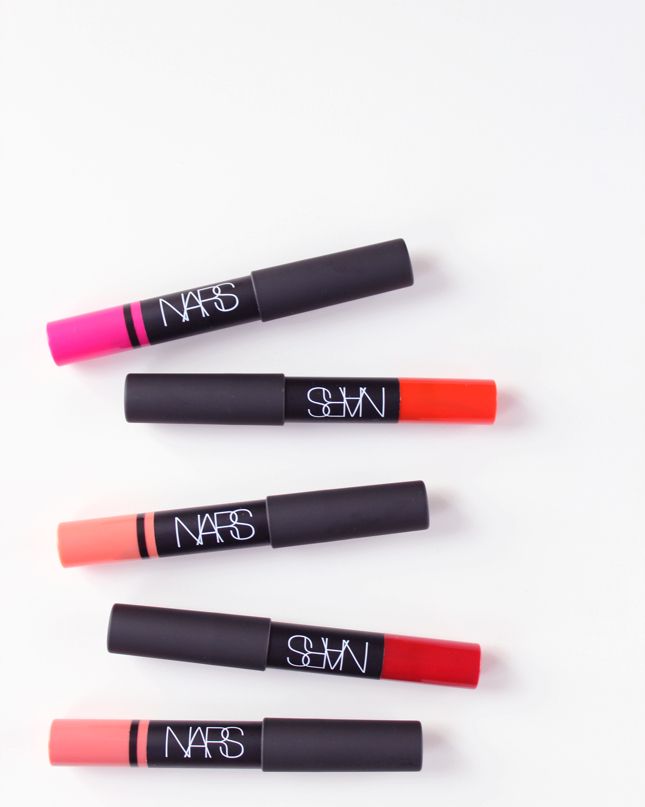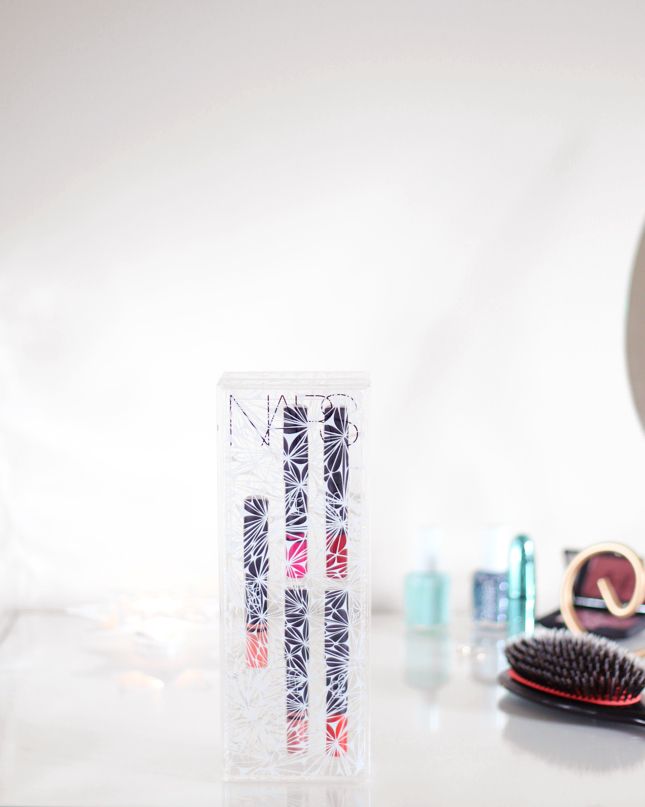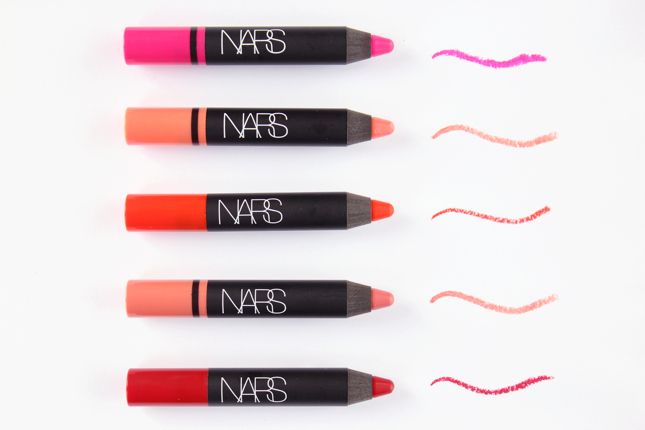 Nars is one of my favourite make up brands and after being so impressed with the quality, pigmentation and texture of their blushers and eyeshadows I've been wanting to branch out and try a few more Nars products, especially Nars lip pencils.
I thought that the
Nars Digital World Lip Pencil Coffret
would be a great way to test out a few of the different Nars lip pencil finishes and shades, It's pretty good value for money at £32 for five shades and includes the beautiful acrylic box that they are contained in. The lip pencils are smaller in size than the normal 2.4g £18 pencils, these weigh in at 1.7g-1.8g making each pencil in this set £6.40 each, even though these pencils would normally work out at around £13.
Nars Digital World Lip pencil coffret contains five travel sized lip pencils - three are satin lip pencils and two velvet matte lip pencils. The bold shades are stunning and although initially I was concerned that the nude shades wouldn't suit my skintone, they look really pretty as a sheer wash of colour on the lips.
The shades included in the set (in swatched order above) are:
Nars Satin Lip Pencil in Torres Del Paine - A pretty peach coral.
Nars Velvet Matte Lip Pencil in Iberico - A bold orange red.
Nars Satin Lip Pencil in Descanso - A peach-pink nude.
These Nars Lip pencils all have great pigmentation, last well on the lips and are a nice formula. The only downside is that you have to sharpen these pencils which will waste some of the product.
All in all these Nars lip pencils didn't disappoint, I have my eye on Nars base products next!